Episodes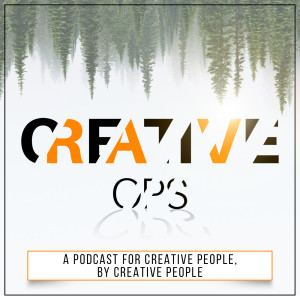 Tuesday Oct 18, 2022
Tuesday Oct 18, 2022
Andrea Shaner is the producer of the Fox17 Morning Mix in Grand Rapids, MI. It's a "West Michigan lifestyle show with a little bit of everything from weather to local shops to crafting" that's on every M-F starting at 9am EST.
Andrea started in high school AV, dreamed of being a meteorologist, became a news producer, then developed the Morning Mix. Here's her story and insights for creatives trying to get FEATURED on TV, not just a how-to  for those seeking to work in the television industry.
Big shout out to A TALK IN THE ATTIC and Kirk Ross, for letting me use their studio to record this one!
. . .
Andrea Shaner Links
Instagram: @andreamshaner
Facebook: @andrea.shaner.1
Fox17 Morning Mix Links
www.fox17online.com/morning-mix
IG: @fox17morningmix
FB: @MorningMix17
YouTube: www.youtube.com/channel/UCFCwefQY-2ysva39CmaRJqg
. . .
Go to www.christophertallon.com for show info, host info, blogs, social links, Everywhere BUT Bookstores tour stops, and links for Christopher Tallon's sci-fi/horror novel, Switchers.