Episodes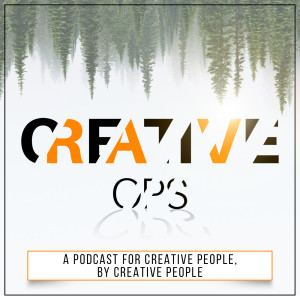 Monday Aug 15, 2022
Monday Aug 15, 2022
Ashley Nash is a talented visual artist (illustration/painting/murals) with a degree in art (focus on illustration) from GVSU. She's originally from Muskegon, now living in Grand Rapids, and freelances as an artist while also working as the Head Creative Designer at Pharmhouse Wellness (which you already know of if you've been listening). She's part of the creative duo that puts together the Pharmhouse events, such as the Art Market from Ep.73. Check out www.PharmhouseWellness.com for more info on what they've got coming up, links, etc...
Ashley talks about her youthful inspiration and support, winning over skeptical family with your art, getting screwed over as an artist, and finding your way in all the madness--professionally and otherwise, learning, and unlearning.
You can find Ashley's creative work around various parts of west Michigan and/or on her Instagram, on which you can FOLLOW HER on Instagram: @nashleyillustration. You can click HERE for ALL of her links, and you can email her (business-related inquiries only, please) at Nashleysart@gmail.
. . .
Big shout out to Pharmhouse Wellness for letting me sell books at their art markets AND inside their lobby! If you're in Grand Rapids and you need a dispensary...Pharmhouse Wellness. Look for their cannabis-themed art and exercise events on their IG and FB pages.  
. . .
If you enjoy Creative Ops, support the show:
-Buy SWITCHERS (a novel by Creative Ops' host Christopher Tallon)
-Follow us on Insta, FB, TikTok, and/or Twitter.
-Follow CT's blog (it's the best blog you're not following (yet...))