Episodes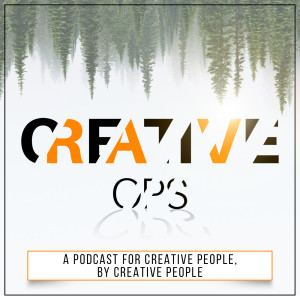 Monday Apr 05, 2021
Monday Apr 05, 2021
Jennifer Soucy is an excruciatingly talented woman. In her novels, she has a darkly poetic style that delivers intense emotion while, at the same time, keeps an expert eye on the pace and flow of the action. She writes strong and complex female leads that guys and girls alike love to follow on their dark adventures. Jen highlights the best and worst of humanity in a way you can't help but pay attention and keep flipping pages.
She's truly a writers' writer.
Hear her thoughts on horror, books, movies (especially remakes...), the writing process, editing, publishing, promoting, and everything else an up-and-coming indie writer has to think about these days.
...
JENNIFER SOUCY:
Twitter: @bansheetales
Facebook: @bansheetales
Insta: @therealjenwah
...
CHRISTOPHER TALLON:
Insta: @christopher_tallon
Twitter: @TallonWrites
FB: @TallonWrites
...
CREATIVE OPS:
www.christophertallon.com/creative-ops-podcast