Episodes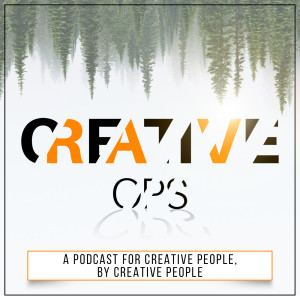 Wednesday May 13, 2020
Wednesday May 13, 2020
Alfonso Civile of the Lansing-based metal band Heartsick joined me for a discussion via the magic of the internet. A few of the things we talked about: the 20 year history of the band (formerly Know Lyfe), how they're adapting during the stay-at-home order, what they have planned for the future,  the band's creative process, and more!
Alfonso is super creative, and just a really nice guy. I hope to have him back sometime; I could've talked to him way longer. Hope you enjoy our chat as much as I did. 
Find out what else he and the band are up to, how to watch/listen/support them in these odd times:
Still reading?
Really?
OK. Well...if you like Creative Ops, one way to let me know: rate the show. Or leave a review.  Or subscribe. Or do any combo. If you do all 3, I'll be your best friend for a whole day (weekends and holidays excluded). Check out my website, www.christophertallon.com, for show updates, blogs, and random fun!
Follow and connect with me, Christopher Tallon, on social media. I'm on Instagram, FaceBook, and Twitter.
Still reading?
Why?
Go listen. 
-CT