Episodes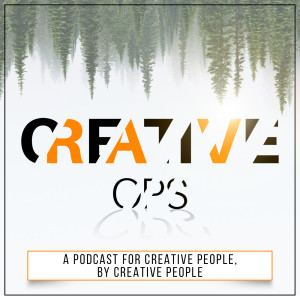 Sunday Sep 27, 2020
Sunday Sep 27, 2020
Brandon Scott is an amazingly talented (and very nice) guy. He joined me from North Carolina to talk about his books, style, influences, publishing projects, and writing process. His book Vodou was #1 on the Amazon charts at the time of the interview, and his sequel Sleight just arrived in my mailbox yesterday. I started it, it's AMAZING, can't wait to finish it. Check this guy out--he's the real deal, people!
You Can Order Brandon's Books on Amazon, then follow him on Twitter, Instagram, and FaceBook.
Thanks for checking out the show. Follow Creative Ops on IG, FB, and Twitter, too! Go to ChristopherTallon.com for show info, to contact the show, and just because it's the right thing to do.
Last but not least, the sponsors & supporters:
Baby Farm Soaps - The. Best. Soaps. Other great products, too!!! 
River Town Adventures - Best outdoor experience in mid-Michigan. Award winning, locally owned.
Hey Guys Media Group - They helped me make my podcast; let them help you make yours!