Episodes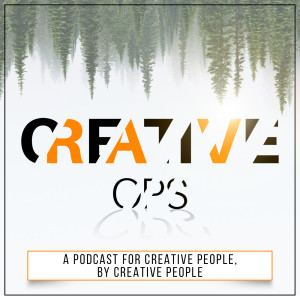 Tuesday Jul 19, 2022
Tuesday Jul 19, 2022
Megan Smith is an artist who mainly works with natural materials and does beautiful stuff you can check out on Instagram @mossberrymarvels.
We talk art, process, social media, mental health, events, tv (the name of the show was Wilfred...) and movies, run-ins with the law, local coffee, and other stuff!
We recorded in bean bag chairs next to Pharmhouse Wellness, so you'll feel like you're out on the lawn with friends as you hear some of the sounds of the city of Grand Rapids intermittently.
...
You can check out more on the show, its host (me), and my suspenseful, time-travel novel at www.christophertallon.com.
...
Do something creative and have a great day!