Episodes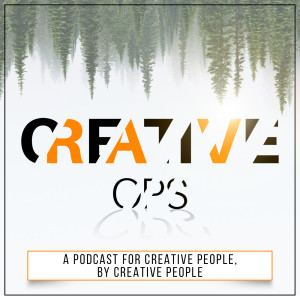 Tuesday Oct 25, 2022
Tuesday Oct 25, 2022
Seriously though...Josh Adams really is funny as f--k!
Get your weekly creative inspiration as we hear from a Detroit kid who had NFL dreams, but wound up in the locker room and on the field with the Lions, AND had a highlight on the jumbotron at Ford Field as the comedian who roasted the Detroit Lions on HBO's Hard Knocks. He's got jokes, but also wisdom and insights from his time as a professional creative and businessman. Embrace your pace. Celebrate the Yes's AND the No's. Work hard and wait for your opportunity. Let it come to you. Enjoy the ride.
Check out Josh Adams on Facebook @JoshAdamszzz, and on Instagram @joshadamszzz. Listen to the Josh Adams Podcast on Apple. And check out his friend and Detroit legend (RIP) Coolaide's set on YouTube.