Episodes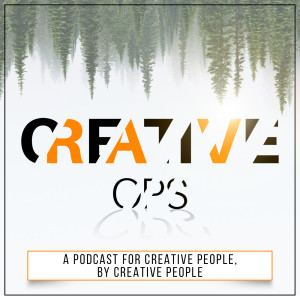 Tuesday Aug 08, 2023
Tuesday Aug 08, 2023
If you were in Grand Rapids and you missed the Pharmhouse Wellness Art Market in July, may god have mercy on your soul...
Here's a some of what was going on, via 6 interviews conducted outdoors at my booth. If you hear people in the background, that's just the toke tent folks having fun. Make sure you don't miss the next Pharmhouse Market AUGUST 19, 2023!!! (10a-3p)
Pharmhouse Wellness is the ONLY 100% locally owned dispensary in Grand Rapids, MI, and they are located at 831 Wealthy St SW, Grand Rapids, MI 49504. Go to www.pharmhousewellness.com for more.
. . .
KEEP UP WITH THE SHOW
Follow Christopher Tallon on social media: @tallonwrites
Check out the website and blog: www.christophertallon.com
Buy Switchers
. . .
INTERVIEWEES
Ben W: wood artist - www.thespartanartisan.com 
Alby Blazo: romance writer (aka Leesa Mason) - www.lovelunapress.com; @albyblazo (look her up on Kindle and Vella)
Henry: collage artist - facebook: @henryarthurbrown
Eva Finley: fantasy writer - @thatwritinglife; www.evafinley.wordpress.com
 Maude Winters: princess fiction - tiktok @thatbikemom; www.linktr.ee/maudewinters 
Jason: artist/graphic novelist/market goer - @strutzart; www.strutzart.com